The 2020 Summer Olympics were initially scheduled from 24th July to 9th August 2020. Although due to the Covid-19 pandemic, the multi-sport event was pushed to 23rd July 2021 and continued until 8th August. 
India sent its highest number of athletes to the games—127. In the opening ceremony, boxing champion Mary Kom and the men's hockey team captain Manpreet Singh were flag bearers for the Indian contingent. Let's look at how the country did in the 32nd edition of The Summer Olympics. 
Archery
India had four players in archery this time in the Olympics—Deepika Kumari, Atanu Das, Tarun Rai and Pravin Jadhav. Deepika Kumari, presently a World Number 1 archer, was one of the top contenders for the medal, but she, unfortunately, lost her quarterfinal to South Korea's An San in a disappointing 6-0. 
Meanwhile, Kumari and Jadhav also competed in the mixed doubles but unfortunately lost their quarter-final to South Korea. Rai and Jadhav both won their Round of 32 elimination matches but lost in their Round of 16 matches, much to the country's dismay. 
On the other hand, Das advanced to the Round of 8 eliminations but lost his bout against Takaharu Furukawa, who won 6-4. The Men's team also advanced to the quarterfinal but sadly lost their match against South Korea.
While India's performance in archery hasn't been the most fulfilling to watch, the players have shown immense growth in their matches, and everyone hopes to see them come back with more vigour and clinch some medals in Paris.
Athletics
When it comes to the races, India is yet to bag a medal. The closest we came to winning was when Milkha Singh and PT Usha were competing. Since then, many moons have passed, and many have come and gone, but no one has successfully made their mark on the world's stage. 
India's future when it comes to discus throwing seems to be in capable and worthy hands. Kamalpreet Kaur, in her debut Olympics, not only came 2nd out of a pool of 31 people in the qualification, but she placed 6th overall, the farthest anyone from the country has gotten when it comes to discus throwing. She was also only the second player in the qualifications to hit the 64m mark and directly qualify for the finals. She's a very talented player with an unwavering sense of confidence in the most pressuring-inducing situations. Her steadfast aggression is a surprising change of pace, especially when it comes to Indian athletes.
With javelin throw, India won its second individual gold medal and its first in track and field events in 121 years. The heart swells with pride to hear the Indian national anthem reverberating throughout the Olympic stadium. Neeraj Chopra won the gold medal with his brilliant 87.58m throw, taking India to greater heights and bringing in the country's last medal, making it our most successful season of the Olympics thus far. 
With Chopra's historic win, somewhere, someone has an inexplicable urge to follow in his footsteps, and that's the beauty of sport—it ignites a burning passion that nothing but the highest of highs can vanquish. Seeing Chopra draped in the Tricolour was a profound moment, something that we have had the esteemed privilege to experience and something we hope to see more of in the near future.
Badminton
All eyes were on PV Sindhu to improve the colour of her medal after winning a silver in Rio, 2016. She dominated every match, beating all her opponents 2-0 and advancing into the quarterfinals. Defeating World Number 5—Akane Yagamuchi, in a nail-biting game, Sindhu entered the semifinals. 
She played against World Number 1, Tai Tzu-Ying, but unfortunately, it wasn't her day as she conceded defeat with 2-0, and all the hopes of winning a gold medal were lost. Sindhu didn't let this affect her as she played the bronze medal match flawlessly. She was absolutely marvellous at this Olympics, and even though she didn't walk away with a gold, she became the only Indian woman to win two medals in the Olympics, which is a significant feat in itself.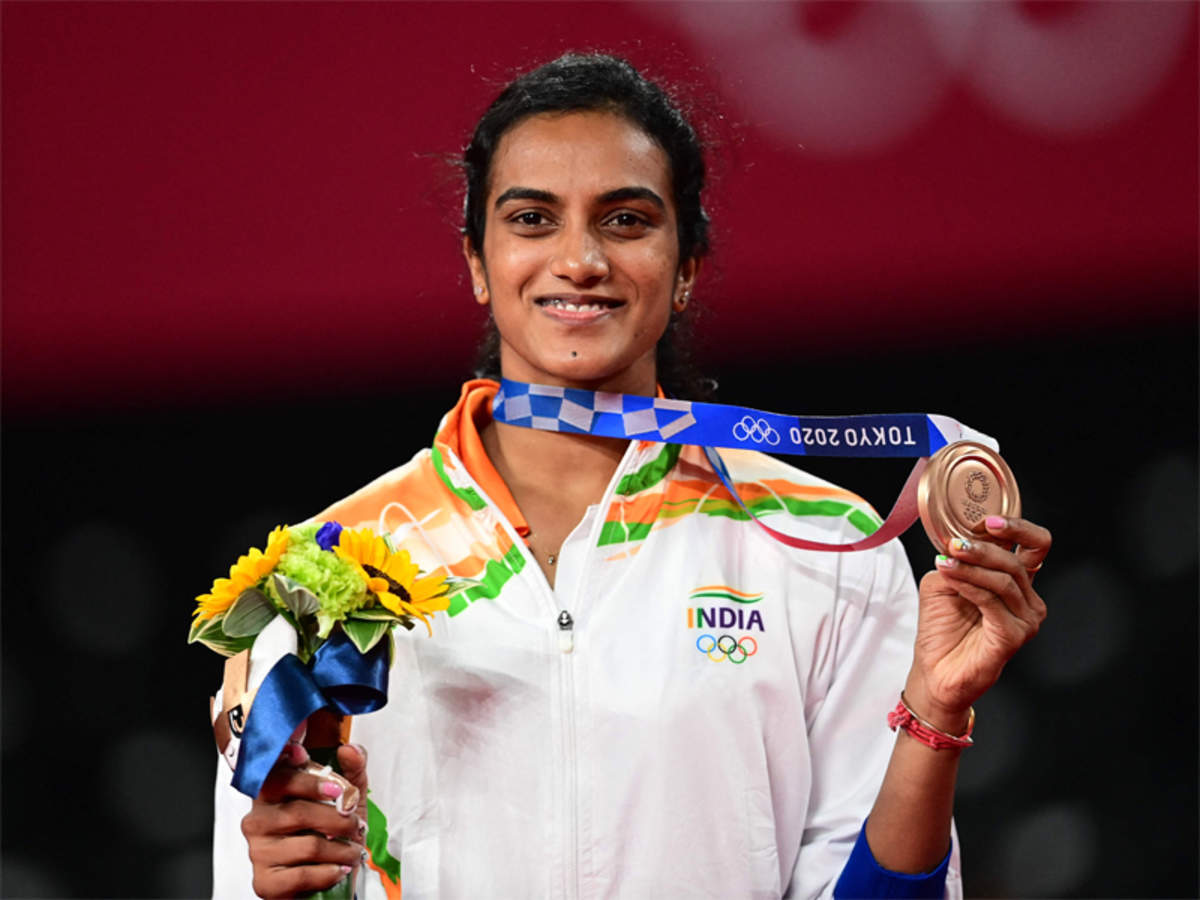 The 10th ranked duo of Satwiksairaj Rankireddy and Chirag Shetty made an impressive debut at this Olympics and surprised everyone after defeating the third-ranked Taiwanese pair but lost to the first-ranked Indonesian team. Shetty and Rankireddy got unlucky as they failed to qualify despite getting the same points as the table toppers. A sweet fact to take away is that they were the only pair to defeat the Taiwanese duo that later advanced further and won a gold. The debutants put up a great fight and gave their opponents a tough battle; everyone is hoping for them to return for Paris, 2024 and looking to improve their performance. 
The BWF World Championship bronze medallist Sai Praneeth attempted to give it his best but failed to deliver a performance worth remembering. 
Boxing
After failing to qualify for Rio in 2016, Mary Kom returned to score another medal in Tokyo. She won the Round of 32 4-1 but lost with a 2-3 in the following Round of 16 and returned without a medal. The bronze medallist Olympian, also called 'Magnificent Mary', became an inspiration for the whole nation once again. 
Simranjit Kaur failed to advance in Women's lightweight after losing her Round of 16, 0-5, and Pooja Rani won with an impressive 5-0 in Round of 16, but she then lost 0-5 in the quarterfinals. 
Lovlina Borgohain had a phenomenal debut as she made her way into the semifinals assuring India of another medal. She had to settle for bronze as she lost in the semifinals, but Borgohain has promised that she will start preparing for Paris, 2024, as soon as possible and aiming for only gold. 
After losing in their first bout, Manish Kaushik, Vikas Yadav, Amit Panghal and Ashish Kumar were knocked out. The first Indian boxer to qualify for Olympics in the super heavyweight category, Satish Kumar, lost in the quarterfinals, but everyone will remember his brave effort to fight in the ring with 13 stitches on his face. The boxer earned even his opponent's respect when he fought after sustaining two deep cuts on his forehead and chin during pre-quarters. 
Fencing
Bhavani Devi was the first Indian fencer ever to qualify and make it to the Summer Olympics, and she made her spot in the women's sabre. In her historic debut, she defeated Ben Azizi of Tunisia with a starting score of 15-3. Bhavani Devi seeded 29 and conceded defeat to Manon Brunet, a two time Olympian and fourth seed. 
After failing to qualify for Rio in 2016, it was her dream to be an Olympian. She etched her name into the record books as she qualified for Tokyo, 2020. Even though she might have had to bow out in the early stages, Devi admits she expected more this year but had a lot to take away. She's on an upward slope and will come back for the 2024 Olympics better and hungrier for the medal.
Golf
Aditi Ashok not only shocked the Indians but everyone across the globe as the  World Number 200 player made her way into the Golf finals. She made the entire nation wake up at 4 AM despite their unfamiliarity with the sport. 
She missed out on the medal by just one mere point, losing to World Number 1, Nelly Korda, for the bronze medal. She did not win a medal, but she sure made everyone in the cricket-obsessed nation an overnight expert in the sport. 
Anirban Lahiri, Udayan Mane and Diksha Sagar were the other golfers from the Indian contingent. Aditi Ashok might have left Tokyo with bittersweet memories but, her toe-to-toe performance with golfers of such high calibre is commendable. Still, the youngster has excellent potential to secure a medal in Paris, 2024.
Hockey
There were times when Indians were touted as the wizards of Hockey; no one came close to our glorious skill and precision. Of course, those times are far behind us and, so are the players, but what remains is India's love for the sport and the dedication with which we play. 
The Indian Men's hockey team did not hold back this time; they gave it their all and secured a bronze medal, making it India's first medal after more than four decades. It was an extremely emotional moment as the entire country watched them win with misty eyes and beating hearts. 
The Indian Women's Hockey team truly exceeded all expectations in this season. From never having won a single match in the Rio Olympics, we not only qualified for the quarter-finals but also the semifinals, defeating World Number 2 team Australia in a significant surprise performance. The Women's team came 4th in this Olympics, but the entire country has never been more proud of their performance. 
Amidst impeccable penalty corners, long corners, and those sleek drag flicks; somewhere, the love for Hockey was reignited as the entire country awoke at 7 AM to watch players they'd have never known of a month ago. Along with that, our two captains, Rani Rampal and Manpreet Singh, and the two goalkeepers, Sreejesh and Savita, took our teams to new heights, along with the rest of the players. 
There's never a dull moment in these games, and here's to hoping that the love for the sport continues and transcends all boundaries as India continues to cheer for the two teams that managed to create magic and soar with it.
Shooting
The Indian contingent had a squad of fifteen Indian shooters. Saurabh Chaudhary, the 19-year old Asian Games gold medalist, made a monumental debut. He managed to top the qualification charts in the 10m air pistol event and advanced to finals, securing the seventh position. His parents consider him finishing seventh a creditable achievement. Chaudhary has achieved a remarkable feat at a tender age and has a  long way to go. Saurabh Chaudhary and Manu Bhaker looked really strong in the 10m air pistol team event as they qualified first but again finished seventh in the finals. 
Manu Bhaker also became a victim of equipment malfunctioning in women's 10m air pistol qualification. Getting a replacement and testing cost her a lot of time and seemed to have affected her mentally. It is easy to say that the Indian shooters failed to deliver, but let us also remember that Tokyo 2020 was a maiden Olympic campaign for a lot of our shooting athletes. We sure will be looking forward to seeing Saurabh Chaudhary and Manu Bhaker improving their performance in Paris and an inch closer to scoring medals.
Table Tennis
Sathiyan Gnanasekaran, Sutirtha Mukherjee, Sharath Kamal Achanta and Manika Batra were the four athletes that made it to the Tokyo Olympics. Sharath and Manika had a shocking exit in their first game after losing to the Chinese Taipei in mixed doubles. 
After her first two matches, Manika Batra looked remarkable but lost in the third round and couldn't advance further. Mukherjee was down 3-0 in her first game, turned the tables and won the game 3-4, but then lost her second round. Gnanasekaran failed to proceed after losing his first match, and Sharath Kamal Achanta was knocked out before the Round of 16. 
Although we didn't bag any laurels in Table Tennis, Manika Batra grabbed everyone's eyes and, with the World Rank of 62, managed to reach Round Three, a record-breaking achievement. Gnanasekaran, Mukherjee and Batra are very young and still have the nation's confidence in scoring a medal for India in 2024. 
Tennis
India's performance in Tennis has been a little disheartening, to say the least. In Tokyo 2020, India had three players—Sumit Nagal, who competed in Men's singles, and Sania Mirza and Ankita Raina, who competed in the women's doubles. 
Mirza, a former World Number 1 doubles player, made her grand comeback, but they faced a crushing defeat in the first round against the Kichenok sisters of Ukraine. Sania Mirza's dream of winning an Olympics medal for her country might remain a dream for a while. 
Nagal, on the other hand, won his first Round against Uzbekistan's Istomin. But he had a much more formidable opponent in the second round; playing against the World Number 2 is never easy, but he truly gave it his all. Unfortunately, he lost his match against Daniil Medvedev. 
Nagal, a 2015 Wimbledon Boys' doubles winner, also became the first Indian player in 25 years to make it to the second round of tennis, which genuinely is a feat in its own way. While Tennis this time was a letdown, there are hopes that Raina and Nagal return with much more potent in 2024 and play to the best of their capabilities because they genuinely are players par excellence. It'd be a delight to see an Indian clinch a medal in this sport.
Wrestling
This season of wrestling has proved to be particularly successful, with two medals to our name. Ravi Kumar Dahiya lost his gold medal bout, winning a silver medal, whereas Bajrang Punia won his bronze medal bout, helping India with another medal to its name. Unfortunately, Deepak Punia, who advanced to the semifinal, lost his bronze medal match, but his performance was exemplary, and fighting against world champions is not an easy task. 
In Women's Freestyle of 57kg, Anshu Malik lost her first round, but the young 19-year old who was making her Olympics debut made a valiant effort. Unfortunately, Seema Bisla lost her first round in women's freestyle 50kg, and Vinesh Phogat, a medal hopeful, lost her quarter-final, much to the country's dismay. 
While one may find it rather easy to find the faults here, one must understand the high-stakes situations and how much pressure these Olympians find themselves under. Wrestling seems to have potential in India, and it can be built on with proper funding and guidance—and now, with two medalists, our hopes for improving our medal count in the sport in Paris 2024 only will increase. 
The winning bouts also have been spectacular, with the way the wrestlers try to find their footing and cement a stronghold and the way they try to get points; it's all very fascinating to watch.
Weightlifting
India had only one player in weightlifting, and she made sure to make her presence felt. Saikhom Mirabai Chanu was the player who opened India's medal tally, her win was instrumental in inspiring the other athletes to give it their best, and she indeed served as a beacon of hope. 
Her silver medal was a very proud moment—her beaming smile on the medal podium serves as a fitting bookend to India's journey in the Olympics. She received an outpouring of love, and it was very well deserved. The World Number 2 player lived up to her title-winning laurels for not just herself but the entire country for her exemplary performance.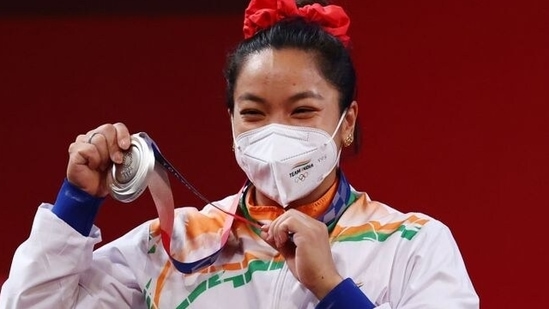 As sports lovers, we Indians often found ourselves glued to the screens, cheering for players we'd never even heard of, and that's the beauty of our culture. We celebrate the winners with an inexplicable amount of fervour and shower them with as much love as we'd give to a family member. 
To be an Olympian, representing a country is a milestone, and the athletes should be incredibly proud of their performance. They've collectively raised the confidence of an entire nation and made this the most successful season of the Olympics thus far. This should also be a wake-up call for more investment in Olympics sports and increased coverage and media attention for these athletes. There's never a dearth of talent, and this Olympics has only strengthened this belief. 
So here's to a glorious season of sports, and to the Indian contingent, the world can't wait to witness your magic as you once again take the stage in 2024.
Written by Avaneesh M and Aakanksha Mantri for MTTN
Edited by Aditya Kapur for MTTN
Featured Image by PopSugar
Images by IndiaToday, Times of India, Hindustan Times, News18, Economic Times, CBC