Microsoft has gone on an acquisition spree under Nadella in the recent past as it bought LinkedIn for X 2 years back and now GitHub for Y. Microsoft has taken several steps in the last few years to bridge gaps with Linux, what its former CEO Steve Balmer once called "cancer". The hostility between the tech-giant and open source community finally seems to subside after a strenuous tussle for the past decade.
What is GitHub?
Git is a version control system for tracking changes in computer files that was built by Linus Torvalds, also the person behind Linux. Similar control systems such as CVS, Mercurial and Subversion, fulfil the exact same purpose.
In layman terms, a version control systems help in managing constant changes to codes which essentially aid in releasing newer versions of applications and programs. Version control systems store these changes or modifications in what is called a central repository. Now, multiple developers can come together and work on this code, publish newer version by making changes and uploading it as a revision. The term open-source implies these revisions can be done by anyone. Not necessarily developers but consumers too can download these projects which might be in the development phase and use them as they line. Most developers prefer Git over its contemporaries because it stores file changes more efficiently and ensures better file integrity.
Git, although a command line tool can be graphically interacted with on GitHub. It serves as a host for repositories, which are mainly the projects a developer works on and allows users the option to fork these repositories. This means that you can copy the code to your account, make suitable changes locally and then submit a pull request to the owner if you wish to replicate these changes in the central repository. CVS and Subversion make changes directly to the central repository, and this is a significant difference between them and Git.
What does the acquisition mean?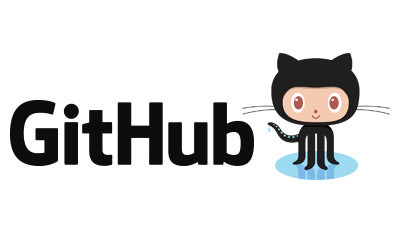 Nat Friedman, co-founder of Xamarin, a software for mobile development which was acquired by Microsoft, is set to be the CEO of GitHub. While the Linux Foundation is happy with this acquisition citing GitHub is only destined to benefit from this deal the same cannot be said about the open source community. Many of them believe that GitHub will lose its essence and become like Microsoft, although Nat assured in his Reddit AMA that those are not Microsoft's intentions their reservations are justified. The news of this deal left many developers in shock as they were seen flocking to GitLab, another web-based Git repository manager.
Microsoft has vowed to maintain the sanctity of GitHub by promising developers that ads won't appear in between their repositories and entirely supporting the development of Atom and VS Code. Jim Zemlin, the executive director for the Linux Foundation, has admitted that despite mocking Microsoft for years, he now believes that the industry has now grown and changed.
While it is a little tricky to predict that whether the developers moving to GitLab will be permanently hosting their repositories there, an exciting journey lies ahead for GitHub. It would be interesting to see how an open source community thrives amidst closed walls, fearing risks of integration with Bing or Office.